BMW Alignment Service

Benefits of an Alignment Service
When your BMW starts to pull and fails to track straight when you remove your hands from the wheel, it is almost certainly time for an alignment. If you don't schedule service to align your BMW immediately, you may damage expensive tires or steering components. A malaligned vehicle can quickly burn the tread off even brand new tires. You probably bought your BMW for how well it handles, its neutral weight distribution and power to dominate the roads with the ultimate driving experience. There is no sense in compromising all of that premium performance by neglecting the necessary preventative maintenance.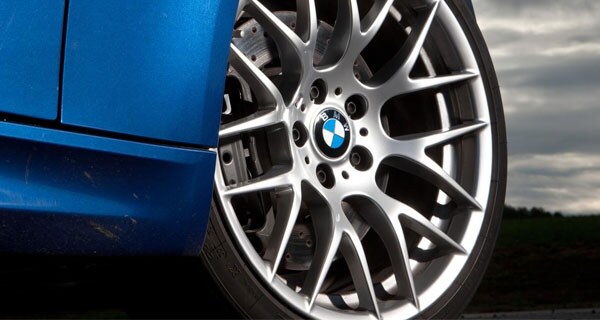 Momentum BMW
10002 Southwest Freeway, Houston, TX 77074
Serving
Houston

,

Sugar Land

&

Missouri City

Our factory service technicians are among the best of the best. Our senior technicians come from diverse mechanical backgrounds. Some technicians have attended college to obtain an automotive technology degree. Other technicians have learned their skills working on fleets of army vehicles and aircraft. We also obtain the top students, those selected from automotive universities across the country. These trainees are given months of intensive BMW specific training before they even touch your vehicle. Our technicians will adjust your camber, toe, caster, and thrust angle with state of the art laser guided computer equipment. They will tweak the adjustment threads and fine-tuning options on your vehicle to align your steering and suspension back to factory specifications. The laser system will detect even fractional degrees of rotation or misalignment. When you bring your BMW back on the roads, it will track straight and drive smoother. The handling of your BMW in the corners will once against be deft, crisp, and accurate.
Houston Alignment Service
Aftermarket parts may void the warranty of your BMW. Our dealership only uses the factory authorized parts designed to fit your specific vehicle precisely. We use the VIN to determine the necessary parts with perfect accuracy. The complex engineering of your German auto may malfunction or fail to perform up to factory specifications when you use cheaper knock-off parts. BMW's receive the best computer-assisted diagnostic service. The BMW service computers are reviewed by service technicians in Germany. They will recommend the appropriate repairs for your vehicle based on very technical interpretations of the computer diagnostics. In this manner, you can rely upon consistent and quality service every time. If you have an air suspension that may be contributing to your alignment problems or difficulties with the electromagnetic steering, our premium computer service diagnostics will recalibrate and repair the issues with ease.