BMW Tire Service

Why Choose Momentum BMW for Tire Service?
Momentum BMW is your best value for BMW service in Houston, offering the lowest BMW labor rate in all of Houston. We stock a multimillion dollar parts inventory right on site, including a full selection of quality performance and all-weather tires for BMW cars and SUVs, and our expert BMW tire technicians can conduct any tire service efficiently and affordably. We're conveniently located just moments from the Galleria off of Highway 59.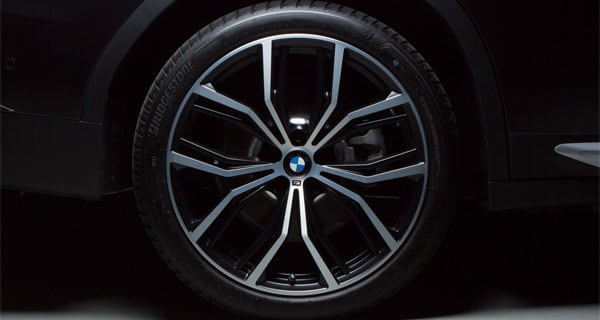 Momentum BMW
9570 Southwest Freeway, Houston, TX 77074
Why Should I Service My BMW Vehicle's Tires?
Your tires are the only place where your BMW performance vehicle really meets the road. The contact patch of any of your tires at any given moment isn't much bigger than your hand, so it's important to have high quality tires with plenty of tread depth to make the best use of your performance vehicle.
Quality tires in good condition will give you better handling, acceleration, speed, and stopping power. Plus, well-maintained tires can help to prevent more costly repairs down the road.
What Kinds of Tire Services Does Momentum BMW Offer?
The Momentum BMW Tire Center offers a complete range of tire and wheel services, including:
Mounting and Balancing
Flat Tire Repair
Tire Installation
Performance Tire Upgrades

Tire Rotation
Tire Pressure Monitoring System Service
Tire Inspection
Spare Tire Service
We sell a wide variety of car and SUV tires perfectly fit for BMW vehicles. All are from major, trusted tire manufacturers, so whether you're looking for high performance tires for your BMW M Model, all-weather tires for your BMW X5, or run-flat tires for your BMW 5 Series, we have you covered right here in Houston at Momentum BMW.