BMW Oil Change Services in Houston

Why Choose Momentum BMW for Your Oil Change?
Our conveniently located BMW Service Center is your best value for BMW service in Houston, offering exceptional quality services for all BMW vehicles. Our services are all conducted by factory-trained expert technicians with years of experience, and our state-of-the-art facility is the largest and best-equipped in the area, featuring all the latest in BMW technology, tools, training, equipment, and parts.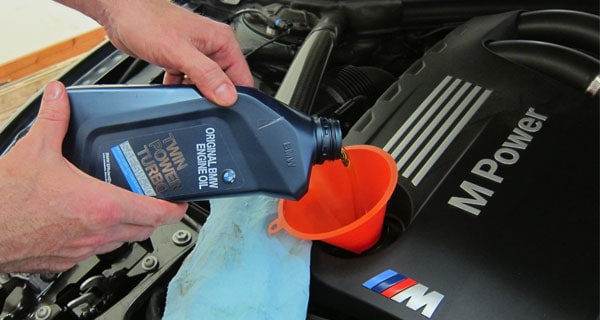 Momentum BMW
9570 Southwest Freeway, Houston, TX 77074
Why Change My BMW Vehicle's Oil?
Each precision-engineered BMW is built to tight tolerances, and it needs the proper engine oil to perform at its best for many hundreds of thousands of miles. Proper oil minimizes friction and heat, keeping the engine cool and clean while out on the roads of Houston. Eventually, engine oil can degrade and collect dust and debris, increasing engine resistance and hurting performance and efficiency. Regular oil and filter changes prevent these issues.
What's Included in a Momentum BMW Oil Change?
Our expert BMW technicians will drain your engine oil, remove your old engine oil filter, install a new OEM BMW engine oil filter, and fill your engine with the proper factory recommended engine oil. Then we'll responsibly recycle your used engine oil, reset your oil change light, and inspect your vehicle to ensure everything is in perfect working order.