BMW Alignment Service

Why Choose Momentum BMW for an Alignment?
Our service center at Momentum BMW boasts the lowest labor rate in all of Houston. We are proud to offer your best value for BMW service in Houston with an exceptional team that is prepared to get the job done no matter the task at hand. We are committed to providing timely, efficient service without sacrificing the quality of our work. With $3 million in parts on-site, we are well-equipped to assist with repairs and maintenance of any kind, while our knowledgeable service staff will keep you informed.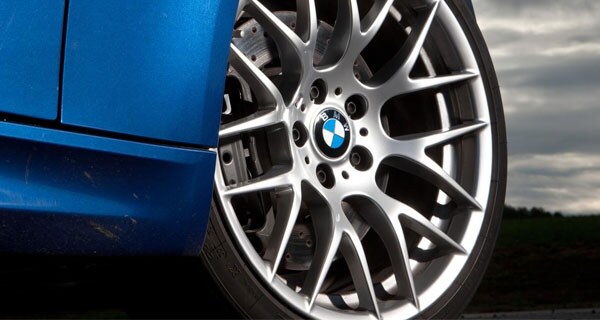 Momentum BMW
9570 Southwest Freeway, Houston, TX 77074
Why Get an Alignment for My BMW Vehicle?
Tire alignment can help prolong your tires' lifespan and prevent any complications when it comes to handling and performance. Tires in need of adjustment can cause a loss of tread and damage your vehicle's health for the long-term. If you are noticing issues such as your vehicle pulling to one side when your hands are removed from the wheel, it may be time to visit us at Momentum BMW for an alignment.
What Kind of Alignment Service Does Momentum BMW Offer?
Our expert service technicians are offering a full range of alignment service, from regular inspections to balancing or complete re-alignment of your tires. Our team is up to the task no matter the service you require, and we are motivated to keep you on the road performing to your peak potential for the long-term.
Located just minutes from the Galleria, our service center at Momentum BMW is your one-stop for any maintenance or repairs you need. Visit us today with any concerns you may have regarding your BMW's performance, and we will have you back on the road in no time!