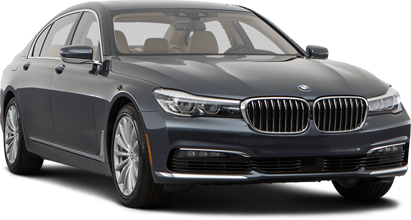 Visit the Lease Return Center at Momentum BMW in Houston
Leasing a new BMW is a fantastic option for a wide variety of drivers; it's a great way to get into a high-end luxury car without paying typical luxury prices. With affordable monthly payments, you can really get your dream car on a budget.
But knowing your options at the end of your lease--not just at the beginning--is an important factor in knowing what the future holds for you. Momentum BMW is here to help from start to finish.
Your BMW Lease-End Options
It's good to start thinking about what you'll do at the end of your lease term when you still have 1-3 months left of it. That gives you a lot of freedom to decide what's going to be best for you. You can:
Lease again with a brand-new BMW
Purchase the lease vehicle that you had been driving
Return your leased vehicle and settle up payments
Whatever you choose to do, Momentum BMW in Houston can help you get it done and on your schedule. Explore new BMW lease specials in your area, consider whether buying out your vehicle will be the right choice, or take another look at your lifestyle. If you need help making your choice, we'll be happy to assist.
Schedule a Lease Return Pre-Inspection
It's a smart choice to schedule a pre-inspection of your lease vehicle before you come to turn it in. Cleaning away any minor wear and tear in the vehicle can save you the hassle of additional fees incurred when the vehicle is officially returned.
It's also a good time to determine the residual value of your vehicle--which can be a big driving factor in whether you'll keep it or turn it in--and check out available incentives for both leasing again or purchasing a different vehicle.