BMW Battery Service

Benefits of a Battery Service
Owning a vehicle is a big responsibility. There are a lot of routine maintenance tasks that you have to accomplish to keep your car running. If you want to protect your overall investment, then there are parts of your vehicle that you need to keep an eye on. For example, your vehicle's battery requires occasional maintenance as well as routine service. That will ensure that your car is reliable, and run as efficiently as possible. Minor repairs and maintenance now can make a big difference in how much you need to spend later on.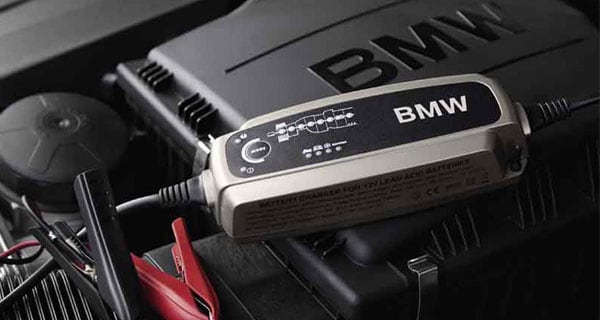 Momentum BMW
10002 Southwest Freeway, Houston, TX 77074
Serving
Houston

,

Sugar Land

&

Missouri City

The staff of technicians and employees that we have here at Momentum BMW-West are certified professionals that can work on your vehicle with expert knowledge. Day in and day out, they work on the same type of vehicle that you have. They have inspected plenty of batteries, and know when the right time is to replace one. In addition to working on BMW vehicles, technicians can work on many other makes, and models of vehicles. Regardless of what you drive, we can help you with ease.
Houston Battery Service
Our dealership uses only high-quality OEM parts for all of our repair, and maintenance jobs. If we need to perform any repairs relating to your battery, or another part of your vehicle, we can do so using equipment you can count on. Aftermarket parts don't hold the reliability that we are looking for. You get only the best when you stop down to Momentum BMW-West. We pride ourselves on getting you a convenient appointment that works for you, and then we will have you and your vehicle back on the road in no time. We have seen everything, and we make sure we have only the best technicians on staff to diagnose your problem and let you know what the repair will be. Give us a call today!